[AFCAT 1 2017 Question Paper [Original] – UPDATED] Candidates who are looking for AFCAT 1 2017 questions paper from 26th Feb 2017 exam can keep an eye on this post for the original AFCAT 1 2017 questions paper [All Sets]. SSBCrack will try to get the AFCAT 1 2017 questions paper with solved answers very soon.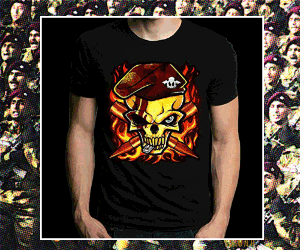 AFCAT  01/2017 Questions
As expected from last year paper leak issue of AFCAT 02/2016,  AFCAT 01/2017  paper was conducted very smoothly this time . The question papers for both the shifts were different with some minor change in questions in each set and the question paper was not given  to candidates. So we are providing you memory based question collected form various students appeared for AFCAT 01/2017.
GK Questions (MEMORY BASED)
Old name of USA ?
Which religion was founded by Akbar ?
Army chief in oct 2016?
Navy chief in oct 2016?
Yarlung Zangbo is tha name of which river?
Highest tower of the world ?
Who became PM after death of rajiv Gandhi ?
Who defeated P.V.Sindhu in finall in Rio Olympics ?
Macedonio empire belongs to which age ?
In which south Korean city asian games 2014  was conducted ?
Who was the first governor general of india after independence ?
Dipa kamarakar score in the final round in rio Olympics ?
Salal project is on which river ?
Name the port made in iran by india ?
Name the port made in Pakistan by china ?
Who was given out first time by a third umpire in test ?
Classical dance of Kerla ?
Which states produce more banana ?
Who has been appointed(sportsperson)  form Indian as member of IOC ?
Who was the first thirtkar of Jainism ?
Who was the 23rd thitkar of Jainism ?
Who wrote padmavat ?
Who was the first governor general of India ?
Oldest active volcano of the world ?
Which is not an inert give – Argon, Helium, Hrdrogen , XENON ?
Which is the oldest refinery in India ?
Mayanmar old name ?
Character of Aladdin belongs to which book ?
Where is head office of International court of justice ?
What is sin bin is ice hockey ?
Which is deepest trench in the world ?
Bronze age king ?
Diamond country of the world ?
Who is satayjit ray ?
NSA of USA in 2016?
First NSA of india ?
Which pm gave mandal commission ?
Which curban racer is called the horse?
first black to lead the Olympic contingent of usa in 1960 olympics ?
AFCAT 01/2017 REASONING QUESTION (MEMORY BASED )
 ODD ONE OUT
CABBAGE, BRINJAL, SWEET GUARD
YELLOW , VIOLET, GREEN, BLACK
MAY, JULY, AUGUST, DECEMBER
LEO,EUATOR, CANCER, SCORPIO
ANALOGY
RUBBY-RED,SAPPHIRE-?
ASSAM-BIHU, KERELA -?
KANDLA-GUJARAT, KOCHIN -?
HEMOGLOBIN-IRON, CHLOROPHIYL-?
 VENN DIAGRAM
PRACTISE, EXAM , QUESTION
BUS , TRAIN, TRAVELLER
RABICORPS, PADDY, WHEAT
Proudly Submitted by Bajrang singh, Chennai.
As paper was not given to students, i am providing memory based on question of GK as of now . In 2-3 working days i will try to collect the paper of other section also.
AFCAT 1 2017 exam was conducted by Indian air force on 26th Aug 2017 across many AFCAT test centers in Indian. Many aspirants and future air warriors took part in the AFCAT 1 2017 exam and there was huge a crowd in all AFCAT centers. AFCAT 1 2017 exam was conducted in two shifts and both shifts had two different sets of AFCAT 1 2017 question paper. In this article, candidates can download the original AFCAT 1 2017 question paper from 26 Feb 2017 AFCAT exam. We are keep updating the AFCAT 1 2017 question paper with the answer so make sure you check this post regularly.
AFCAT 1 2017 Question Paper Analysis
English section was a bit tough and Indian air force is improving the difficulty level of English section every year, except comprehension passage most of the questions from English section were above average difficulty level.
Maths section was bit easy and there were more questions from same topics like Time and Work, Speed and Distance, Profit and Loss etc. Overall it was easy from last years AFCAT questions.
General Knowledge section as average and had questions from different fields, most of the questions were from current affairs.
Military Aptitude was easy and one could have got maximum marks in this section.
AFCAT 1 2017 Questions
AFCAT 2017 Exam Syllabus for General Awareness: History, Sports, Geography, Environment, Culture, Current Affairs, Politics , Civics, Basic Sciences, Defence, Art etc.
Verbal Ability in English: Comprehension, Error Detection, Synonyms, Antonyms, and Testing of Vocabulary, Sentence Completion etc.
Numerical Ability: Decimal Fraction, Simplification, Average, Percentage, Ratio & Proportion, and Simple Interest, Profit & Loss
Reasoning and Military Aptitude Test section: Verbal Skills and Spatial Ability.
DownloadAFCAT 1 2017 Question Paper [Original]
AFCAT 1 2017 Question Paper Set A / Booklet Series A – Updating
AFCAT 1 2017 Question Paper Set B / Booklet Series B – Updating
AFCAT 1 2017 Question Paper Set C / Booklet Series C – Updating
AFCAT 1 2017 Question Paper Set D / Booklet Series D – Updating
Download EKT 1 2017 Question Papers
EKT 01/2017 Question Paper Booklet Series E –
EKT 01/2017 Question Paper Booklet Series F –
EKT 01/2017 Question Paper Booklet Series G –
EKT 01/2017 Question Paper Booklet Series H –
EKT 01/2017 Question Paper Booklet Series J –
EKT 01/2017 Question Paper Booklet Series K –
To crack SSB and AFSB Interview get "Let's Crack SSB Interview" Book from Amazon. Trusted by thousands of defence aspirants
Also Download Helpful eBooks: